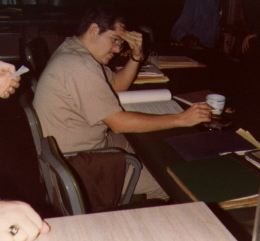 Shipmates,
An update from Emilie Tosso...
Update on my health. I am home now for rest and recovery time from the many procedures. Back to Arkansas soon for more chemo and ultimately stem cell transplant. The medical staff and team of doctors are amazed at the progress of this 68 (soon to be 69) year old. When I checked in the hospital on July 22 , my condition was extremely serious and dangerous. Everything suddenly changed. Prayers from submarine veterans with whom I served, Cursillo people, Cambodian friends, KAIROS people, my two churches, former students at the Wesley Campus ministry, et al have dramatically changed the situation in the last 30 days. The Myeloma cell count was drastically reduced in the first round of chemo. Stem cell harvest from my blood yielded 55 million cells in 5 hours of collection. The hospital was hoping for at least 25 million after four days of collection. I tell you the room felt warm with God's Spirit - I mean that! Some of the staff even commented that the hospital room felt different from the others. I shared the truth of why it was warm. I do not know what the outcome of all of this will be, but I do know that I will follow God wherever it leads. This past Sunday I was able to lead worship in both churches. I cannot begin to tell you about the blessings last Sunday. Soon I will be going back to Arkansas for mostly outpatient work. Out of pocket expenses will be significant along with loss of regular income. God will provide. Please share the GoFundMe link with your facebook friends and with your email list. When you go to GoFundMe, click on medical and look for Emile Tosso Myeloma Cancer Relief Fund. Thank you and God bless. God is good!
CLICK HIS PICTURE TO DONATE AT GO FUND ME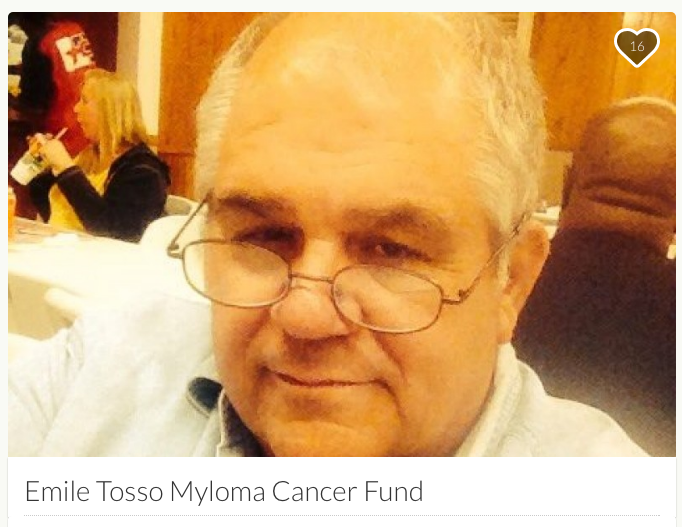 Shipmate Registration. Sign-up and get a link to the full crewlist. Find your friends today!!