SSBN 658 All Hands Reunion 99
Ferry Trip & Reunion Banquet
JULY 2, 1999
---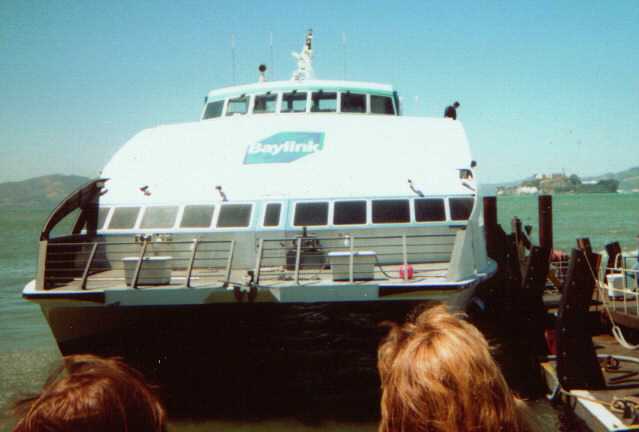 The Baylink Ferry service provided us with a skimmer. We met at the ferry terminal bright and early Friday morning. Everyone was ready for a day at the wharf. We gathered at the head of the line and awaited the arrival of the ferry.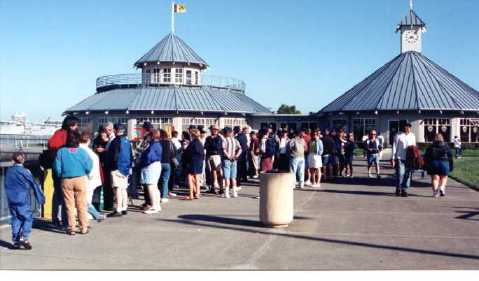 The first mishap of the reunion happened when 2 families did not get to board the ferry. The Tincups and Ingrams were just a few minutes late getting there. They did meet us later at the wharf. The return trip from the wharf left about 30 folks stranded due to a full ferry. Baylink provided a bus and got everyone to the banquet on time.
Here are some photos from the ferry trip.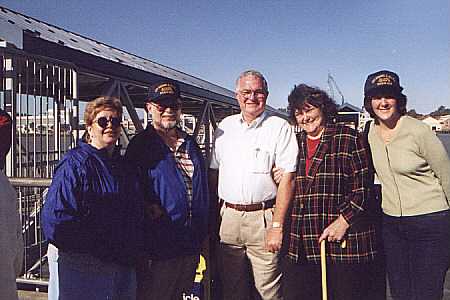 The folks on the right are Mr. and Mrs. Frank Young and their daughter.
I need help with the names on the left.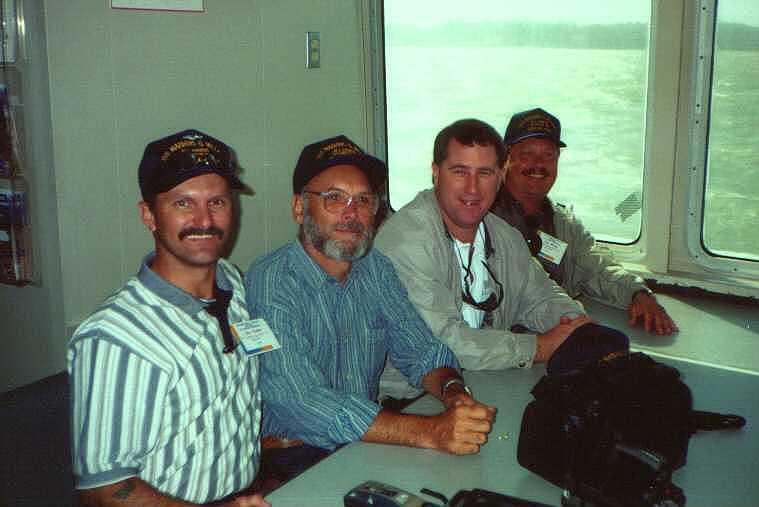 L-R Jim Carter, Frank Zeigler, Rob Thornton and Ken Baker. We all sailed the 658 together.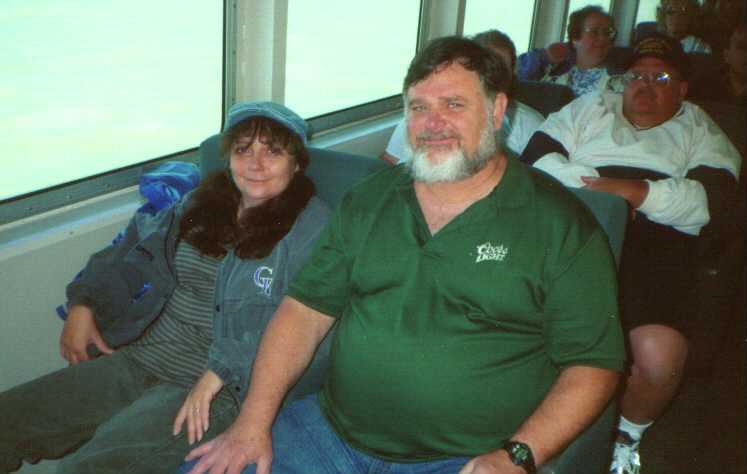 Lew Bickford and his wife with Rick Kazar in the background.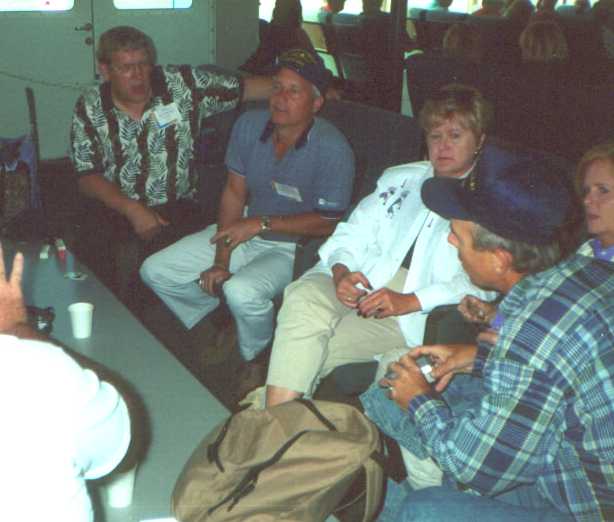 Bob McFarland and Gregg Overbeck are part of this gang.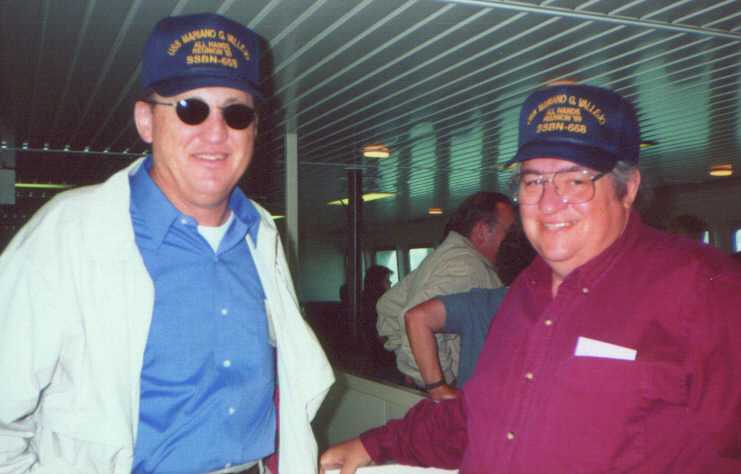 Greg Mongeau and Paul Whalen enjoying the ride.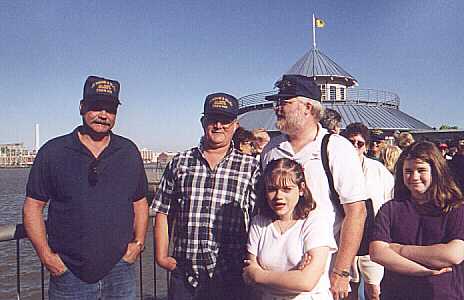 L-R Joe Shaben, Bob Minton, Tom Sugars & his family await the ferry.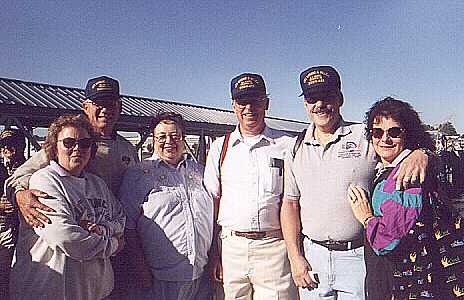 L-R Peggy & Tom Gibson, Dora Jean &Roger Shoemaker, Tom & Stephany Peschke.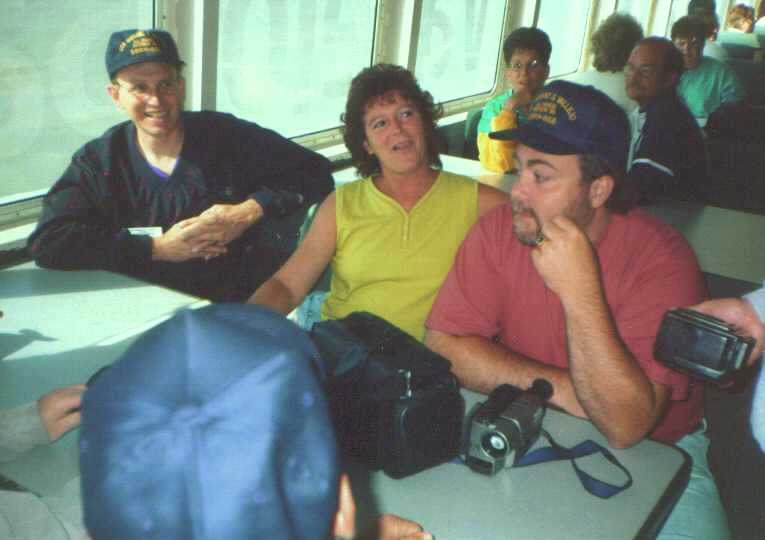 Bill Stark with Chris, Rick Belair.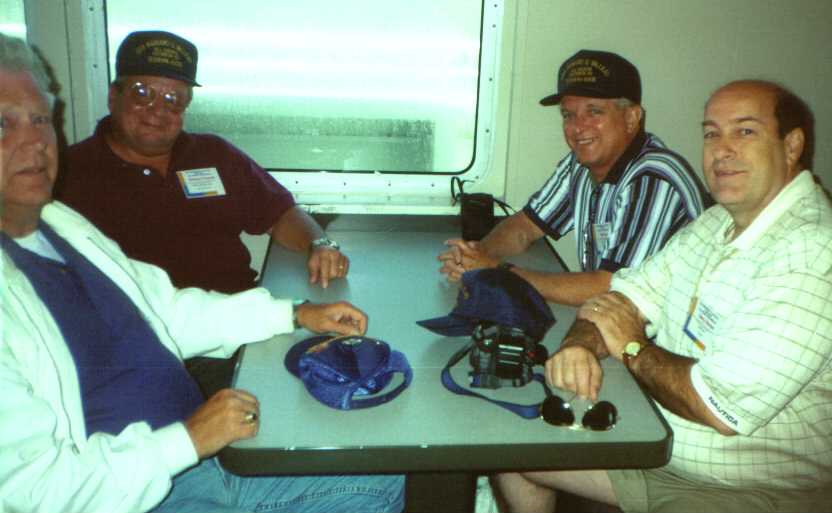 Jack Sumner, Dick Pasnak, Bill Gray and Gary Hunter.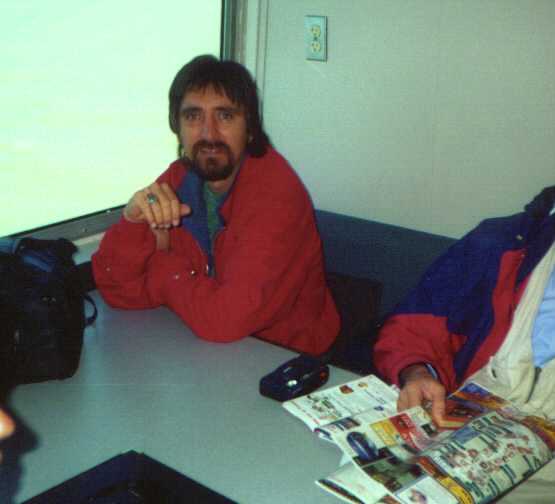 Tom Anderson. "This thing isn't going to Rota, is it?"
---
Click Here to see pictures at Fishermans Wharf
Click Here for the Reunion Banquet.
---