CHARLESTON AIR FORCE BASE
PICNIC EVENT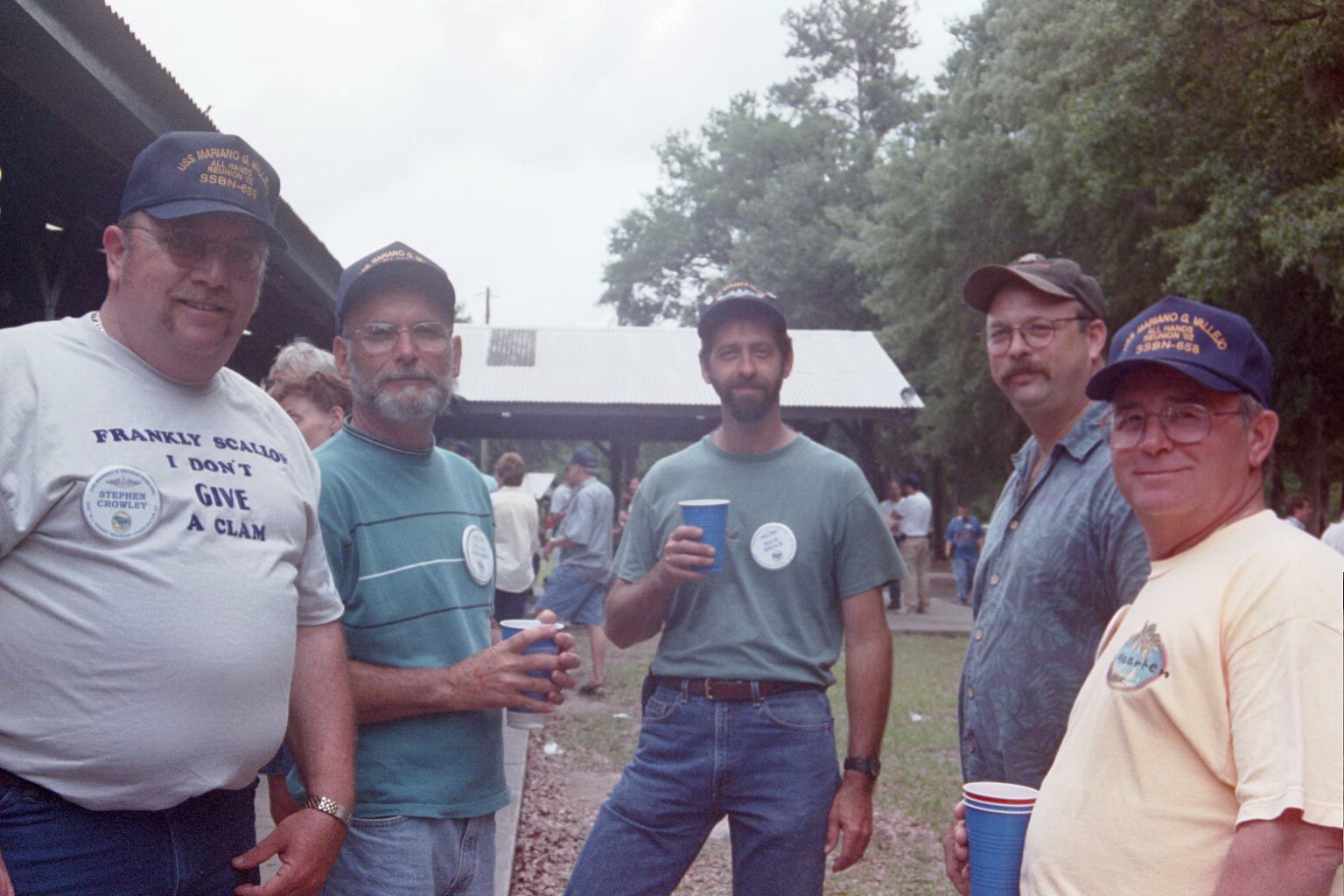 L-R Stephen Crowley, Frank Zeigler, Rick Bruce, Curt Millbaugh and Bob Gozia.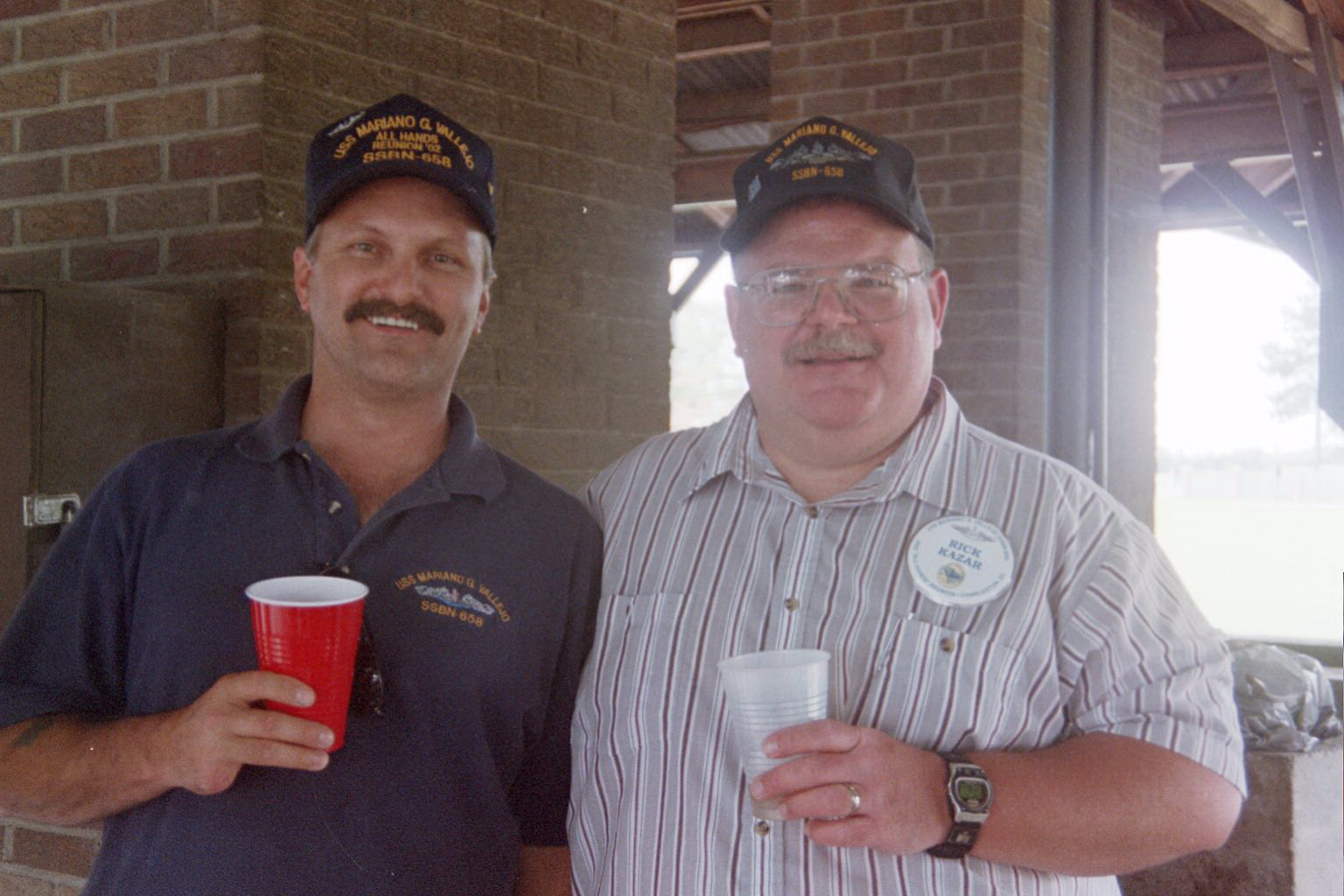 L-R Jim Carter and Rick Kazar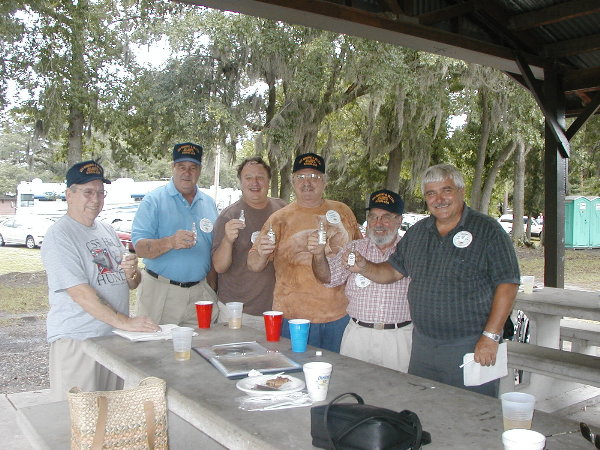 The Moonshine Boys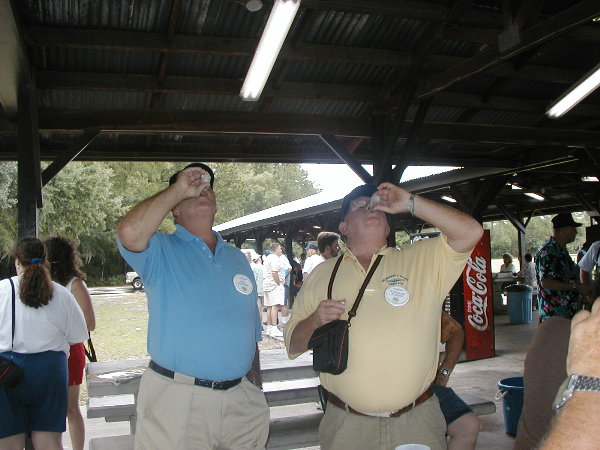 Moonshine down the hatch!!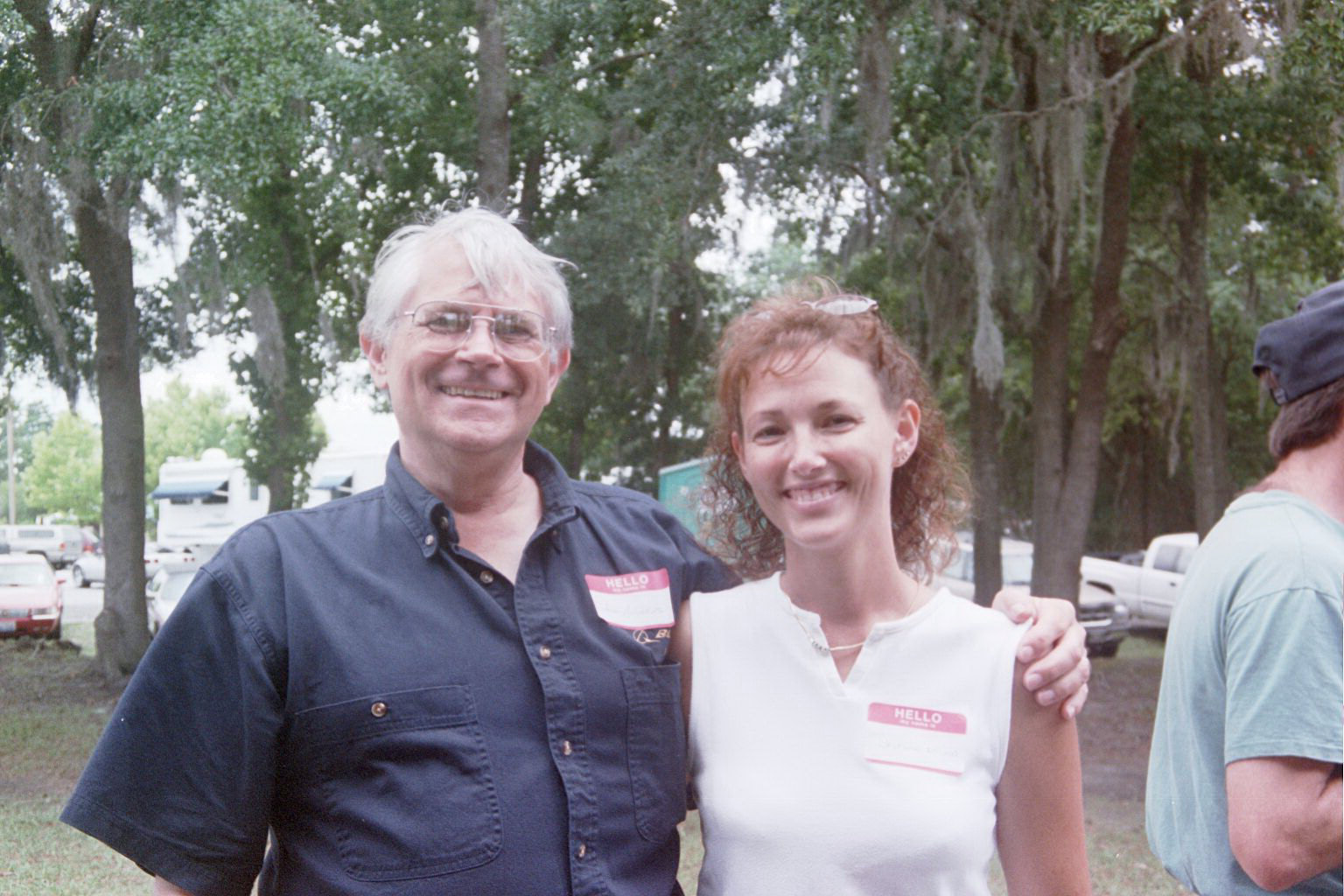 Andy Andrews and his daughter.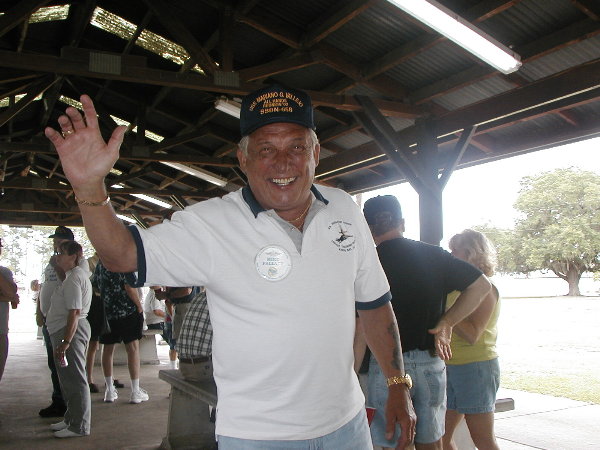 Mike Fallatt welcomes us to the party.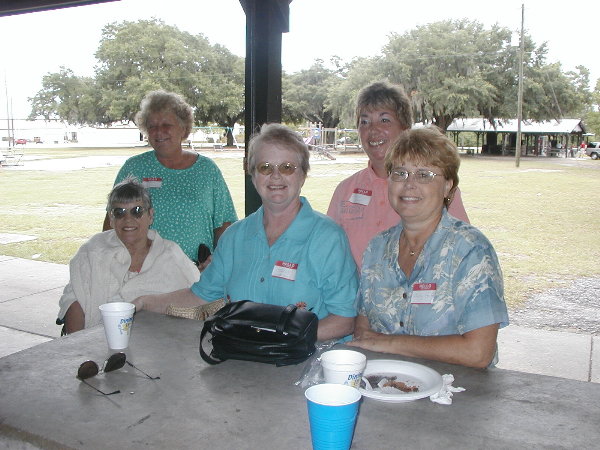 Some of the beautiful wives of 658 sailors.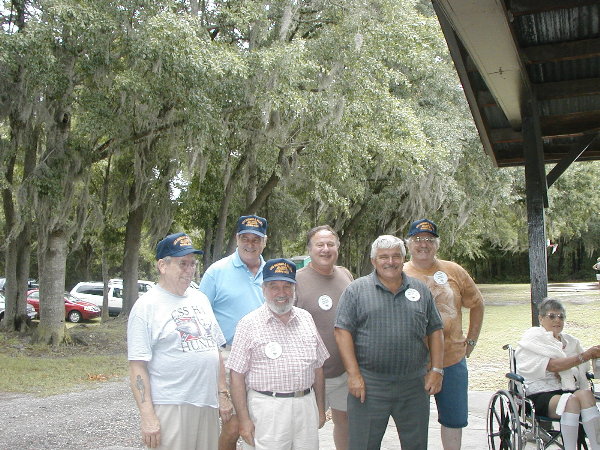 Some more of the fellows ready to have a good time.