All Hand Reunion 99
Golf Tournament
---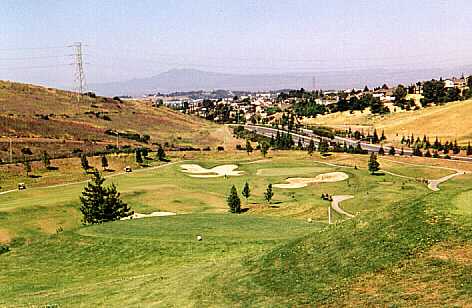 The Bluerock Springs Country Club played host to the golf event. Set against the mountains in Vallejo, a course that would be a challenge for most to walk let alone play. I'm sure the golfers were glad that carts were included.
We gave out commemorative towels to the guys and sent them off to the tees. I was told that Jim Trevors shot the best game of his life that day and was very excited about that. Congratulations Jim!! Now some pictures of the golfers. I know I got some of the names wrong so help me out fellows.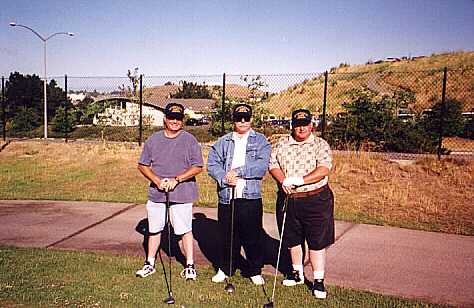 L-R Dale Niswender, Bruce Bidwell and Rick Kazar.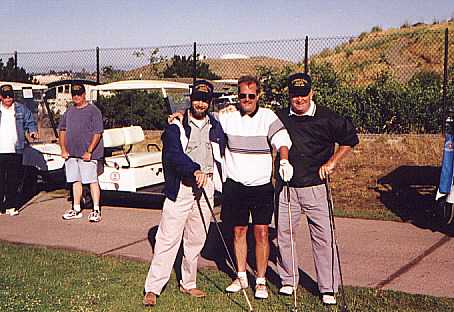 L-R Jim Trevors, Doug Juergens and Robert Morgan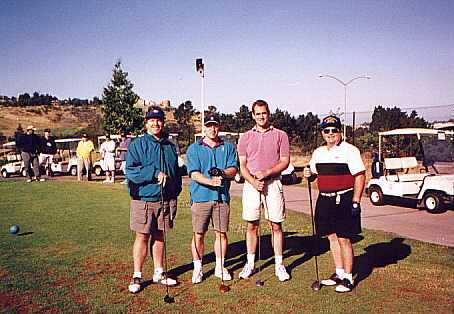 L-R ???, Robert Saunders (??), ???, Bob Ingle(???).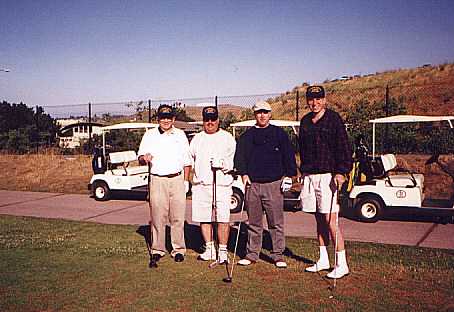 L-R Don England, Ken Baker, Rob Thornton and Bill Stark.
Over the past 2 years of doing this project I have been sent numerous qual cards. Can you believe not one of these guys has sent me their score card. Bill Stark and Rob Thornton have engaged in many battles on the links the past couple of decades. I enjoyed watching and listening to these two guys.
---