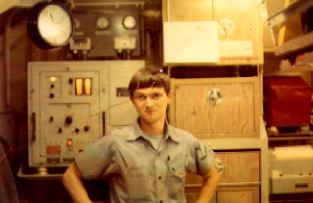 RM3(SS) Ron Standridge in the radio shack. 1974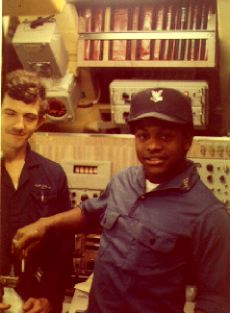 Radiomen at play. RM2(SS) Daugherty, left and
RM2(SS) Willie Darrell Brown.
RM2(SS) Daugherty. Blue Crew 74.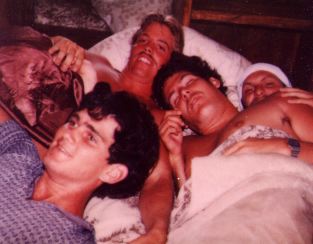 Ken Maxey, Tom Bickerton, Joe Howenstein and myself.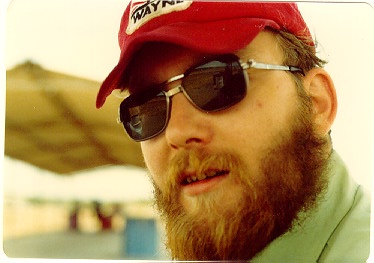 FTB1(SS) Gayle Kruse.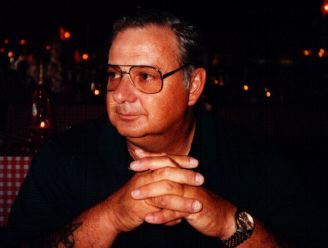 Allen "Teddy" Gardner Nov. 18, 1946 - Oct. 27, 1995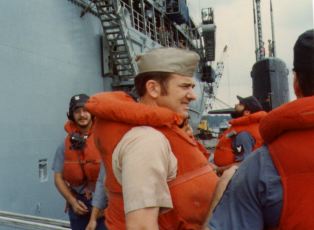 COB Johnnie Foster. The best COB in the fleet.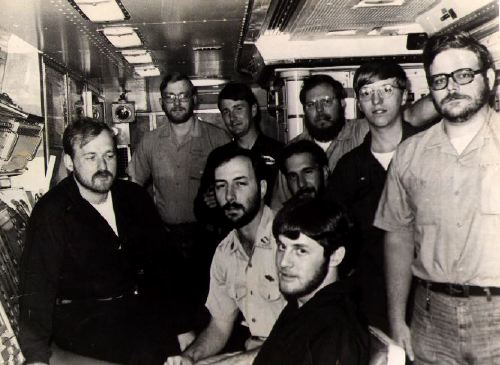 After Missle shoot 1978.
Standing L-R: Gayle Kruse, Chief Thomas, John Schruiber, Al Israel, Rick Kazar. Seated L-R: Ltjg Keckler, Lt. Morgan, Camm Degg. Seated in front: Keith Kramer.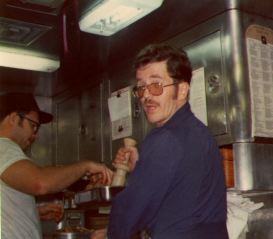 Tom Bussey and MSCS(SS) Peterson.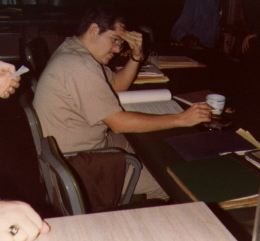 Emile Tosso. It ain't easy being an Ensign.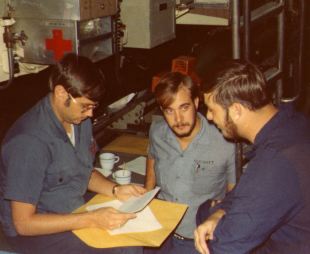 Torpedomen L-R: Andy Andrews, Rick McCartt and Kurt Millbaugh.